Dust collector filter bags special for steel plant/mills
visualizações : 347
tempo de atualização : 2017-10-12 17:17:06
Dust collector filter bags special for steel plant/mills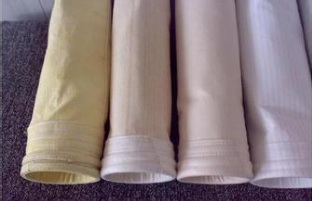 P84, fiberglass, ptfe, polyester, acrylic, aramid/nomex felt filter bags are special dust collector filter bags special for steel plant/mills, each material has its own features.
P84 needle punched dust collector filter bags: this filter bag material P84 is one filter fiber material which is with steady fire-resistance, high temperature resistance of 260 degree C. This dust collector filter bags are mainly used in dry dust removal of blast furnace gas.
Fiberglass needle punched felt dust collector filter bags: this filter bag is made of monofilament fiberglass fiber, it is with three-dimensional microporous structure, with small gap, large air voids, with good sound absorption, shock absorption, corrosion resistance, insulation, high temperature resistance, flame retardant performance. The dust collecting filter bag has the advantages of high porosity, small gas filtering resistance, large filtering wind speed, high dust removing efficiency, and has the advantages of bending resistance, wear resistance and dimensional stability, it is used for collecting high-temperature flue gas in iron and steel furnaces.
PTFE dust collector filter bags: this filter bag has features of not viscous and heat resistance (continuous use between 240 DEG ~260 DEG), sliding (low friction coefficient), moisture resistance (surface water repellent and oil), abrasion resistance, corrosion resistance. It is mainly used in surface lamination of different filter materials, improving the filtration precision and environmental adaptability of industrial dust collector filter bags.
Polyester needle punched felt dust collector filter bags: this bag is made of filter fabrics made with stable polyester fiber, it is with characteristics of high strength, low elongation, resistance to acid and alkali. Its using life is generally 4 times ~6 times of glass fiber fabric life it is with good air permeability, high dust collection efficiency, easy cleaning, the dust removal efficiency is more than 98.99%. This industrial dust collecting filter bag is most commonly used in the ambient temperature flue gas capture of the iron and steel furnace environmental dust collector.
Acrylic needle punched felt dust collector filter bags: this filter bag is made of one synthetic fiber filter material which has good hydrolysis resistance and is suitable for continuous operation at a temperature of 125 DEG C and ~140 DEG C. This industrial dust filter bag has good resistance to organic solvent, oxidant, organic and inorganic acids, its hydrolysis resistance performance is very good, but the alkali resistance is normal. Acrylic filter bags are used in the steel furnace, such as non alkaline environment and working conditions with high water content, where easy to produce oil mist pollution.
Nomex/aramid needle punched felt dust collector filter bags: this filter bag is made of nomex fiber which is with excellent temperature resistance, and can be operated continuously at a temperature of 204 DEG C; has good chemical resistance, low concentration of acid and most hydrocarbons cannot affect it, it does not appear obvious corrosion even in the face of a small amount of fluoride; its high temperature stability is prominent, its thermal shrinkage is less than 1% temperature of under 250 DEG C; it has excellent fire resistance, it begins to decompose and carbonized till 400 degrees centigrade, the limiting oxygen index is 30 points, will not burn or combustion. Nomex dust filter bags are widely used in various working conditions and occasions of high temperature smoke filtration.