How to treat in case of the pressure difference of pulse jet baghouse filter bags is too high
visualizações : 569
tempo de atualização : 2018-01-13 16:23:46
How to treat in case of the pressure difference of pulse jet baghouse filter bags is too high
SIIC team introduces you how to treat in case of the pressure difference of pulse jet baghouse filter bags is too high: the main reason and measures required.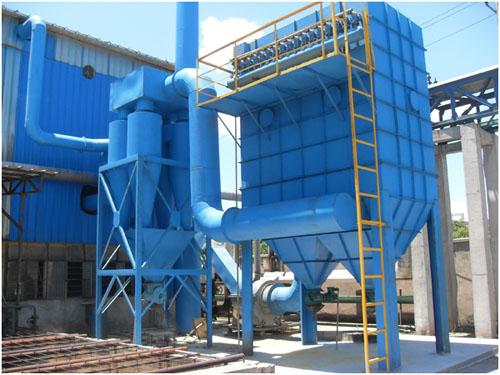 /The material of the filter bag does not match the dust characteristics, which causes the gas hole to be blocked. For the dust with large concentration, small particle size, high humidity and stickiness, ptfe laminated filter bags should be selected.
/ When the relevant parameters of the pulse injection system are not set suitably, the dust removal efficiency of the electrostatic precipitator is poor. For example, the time interval of pulse bag injection, the width of pulse injection is too short, and the pressure of compressed air is too low, resulting in the decrease of filter bag tension, and the dust accumulation on filter bag is too thick. The parameters of the pulse injection system should be rearranged
/ The dust containing gas is too high, and the system does not take any heat insulation and insulation measures, so that the temperature difference between the dust in the pipe and the dust collector is larger than that of the outside environment. During the process of heat exchange, the precipitation of the precipitated water is exposed, and the humidity and viscosity of the dust are increased. The insulation measures should be taken.
/ If the dust concentration in the system is too high and the filter bag filter wind speed is high, it will cause the pressure difference of the filter bag too high. It is necessary to reduce the dust load of the pulse jet bag filter and the filtering wind speed of the filter material, so that to increase the area of the filter and reduce the filtration wind speed of the filter material.